Freelance Foundations
This e-book will show how to use the exact same system I've used to build my freelance business as an Email Marketer.
And in the next 30 days, it's entirely possible that you'll land your first $2,000 retainer client from the advice shared in this book.
You'll have a complete, step-by-step system you can use to catapult your income… right from the comfort of your own home.
If you've purchased any other business book in the past… I want you to know that this is completely different.
This isn't a book you can summarize easily…
And it's not one of those books that only have 1-2 good ideas.
Instead, you can think of this as a handy reference…
It's a book you can refer to again and again, whenever you get stuck.
Because the original version of this book was basically an FAQ.
I collected all the common questions freelancers and wannabe freelancers sent my way…
And started answering them, one-by-one, in a free Google Doc.
That Google Doc later became this guide.
I use the frameworks, formulas, and systems in this book to run my OWN business…
This is a summary of the most important lessons I've learned over the past 5 years.
Lessons I learned through my own blood, sweat, and tears…
And after investing over $20,000 of my own money in books, courses, and coaching from some of the top direct response marketers in the world…
Including freelancers who make high 6 and 7 figures a year.
Which means you'll discover what I learned for just a fraction of the cost.
Here's what you get when you get Freelance Foundations…
The most popular types of high-paying freelance careers
Why I recommend the retainer model… and why charging by the word, hour or day is usually a waste of time.
How to create your high-ticket power offer. You'll know WHAT to sell and WHY so clients will be crystal clear on the benefits of working with you.
You'll also discover…
How to build high-ticket skills that clients are willing to pay for
The secrets of "Pareto Productivity" to help you get your most important activities done as fast as possible
How to pre-qualify clients so you eliminate tire-kickers ASAP
That's not all. I'll also reveal…
A simple sales formula you can use on the phone or with direct messages
How to choose your "bullseye" niche so you know EXACTLY what kinds of clients you should pursue for high-ticket retainers
The EASIEST ways to find clients through cold email, social media, your current network, and job boards
Finally, I'll share…
The basics of Project Management to make sure your retainer clients stick with you for a long time
My thoughts on approaching local clients for projects and retainers
My favorite tools for running my freelance business
Unfortunately, a lot of freelance products are incredibly overpriced…
Or they're written by freelancers with two months of experience who don't truly grasp freelancing.
So I'm excited to dispel all the bad information out there.
This book is:
✅  15 chapters (with several sub-chapters on finding clients)
✅  154 pages
✅  Zero fluff
I've edited this book down to the bare essentials.
NOTE: This book is NOT about how to write copy, how to build websites, how to run Facebook ads, etc.
This is a book about how to start, run, and grow a business as a freelancer who works online.
This book is written with a brief introduction to each chapter…
Then a summary at the end of each chapter…
So it's easy to follow AND put into action.
Just so you know:
People were already getting results and making money with the FREE 10-page guide this book is based on (which is no longer available)…
So I'm confident that the results freelancers get from this heavily updated and expanded book will be even better.
WARNING:
This book was originally priced at $19…
And I'll continue to raise the price as demand increases.
But I've made it my mission to get this book into as many hands as possible…
Because I know, without a doubt, that the information contained inside can change your life.
How much does Freelance Foundations cost?
My private clients pay anywhere from $2,000 to $5,000 upfront to work with me…
And a percentage of sales as a performance bonus.
Meanwhile, I've invested over $20,000 to get my hands on the information shared in this book.
So I think it'd be pretty reasonable to suggest that the lessons inside Freelance Foundations are worth at least $10,000.
But whenever I'm buying anything…
The real question I care about is what is it worth TO ME.
So, I want you to ask yourself right now…
What would it be worth TO YOU if you could consistently land $2000… $3000… even $5000 monthly retainer deals?
What about having the confidence to TURN DOWN bad clients…
…and never have to beg for projects?
What would it be worth if you were making a full-time income from your freelance business…
WITHOUT taking huge risks that make you feel anxious, stressed out, and constantly worried you could lose it all in mere minutes…
WITHOUT having to work nights and weekends and check your email every 30 minutes to see if a client needs anything from you…
And WITHOUT having to sacrifice the lifestyle you want to live… or be forced to move to a third world country… because that's all you can afford?
"My friend recommended your book and boy am I grateful.
My business is in the technical and engineering field so a lot of what you shared was foreign to me but you made it so easy to digest and less intimidating. I'm just starting up and it's been a tough road so far but I'm gonna keep rising from here on.
Your book was excellent, it gave me resources ie. Upwork I never knew existed.
You cracked me up big time in Chapter 13b saying go ahead if you wanna use boring old LinkedIn lol (felt as if you're talking to me) as this is the only social media I have right now. I'm still gonna use it but I'll get back on FB.
Thanks again for your great work! All the best!"
-JP
Reader
I'm sure $10,000 would still be a bargain.
$5,000 would be even better.
$1,000 would be a complete steal… and that's what I'll be charging my private students starting on January 1st, 2021.
And it's worth every single penny.
Because once you've got Freelance Foundations…
You can say goodbye to all of those overpriced products who do nothing but give you bad advice…
But if you act now…
You can get Freelance Foundations for only $35!
Can you see how simple this is?
Can you imagine much more confident you'd feel having all of this at your fingertips?
Do you think you'd probably get way better results using Freelance Foundations than whatever it is you're doing right now?
It's probably why I have so many glowing testimonials from my readers.
"Dennis,
I'm really glad I bought your book Freelance Foundations. I had previously got myself a Copywriter course, but still had doubts about the other leg of the biz: the freelance part!!
The main reason I wanted to buy the book was because I had no idea how & how much price my services. The info you shared is very valuable.
Also, I resonated with the whole concept of Lifestyle Entrepreneurship…If I don't have more freedom & time to take up hobbies, travel or be in decent shape, then what's the goal of quitting my 9-5?"
-Felipe A.
Reader
"Hey Dennis,
Just bought your book an hour ago and I'm seeing A LOT of valuable content and questions answered that were in my head. Appreciate it. Very clear and concise."
-MC
Email Subscriber
"At first glance, your ebook is GOLD — especially for beginners.
If anyone is a total beginner your product is the safe road to take, that's for sure."
-Sotiris Zotos
Email Subscriber
I gotta tell you, I love getting messages like these from our happy customers.
Here's what some of my readers have to say:
"Got your freelancing book like an hour ago, and it's seriously epic. Your approach is really refreshing. Simple, overwhelm-free, back-to-basics advice."
-FN
Email Subscriber
"Hey Dennis,
I've read through your book now. To put it shortly, I think it's fantastic.
Lots of good reminders and many great insights. If I didn't know a single thing about freelancing I don't think there would be a better option than getting this book. Even if you're a "intermediate", it's still an excellent pickup.
Will definitely go through it many more times, especially when it's time to really implement some of the information."
-EK
Email Subscriber
"I highly recommend this book for freelancers. Filled in a lot of gaps for me, particularly around pricing and retainers. Pays for itself."
-Paul French
Direct Response Copywriter
"Freelance Foundations is one of the finest intros to the world of freelancing I've seen.
Like hands-down, it really breaks down what's needed in terms of the skills people want… how to get clients… and how to make the sale.
To anyone on the fence about buying it, I wholeheartedly endorse it."
—Jay Makoni
Freelance Email Copywriter
Who Is This Book For?
Copywriters
Content Writers
Coaches and consultants
Web Designers
Social Media Marketers, etc
Basically, if you run a CLIENT business where you offer any kind of in-demand service on the internet… this book is for you.
Also, this is a guide specifically for NEW freelancers and BEGINNERS stuck at the beginner stage.
So if you're interested in freelancing and don't know where to start…
Or…
You've been freelancing for a while, but you've been struggling to build consistency in your business…
This guide will help you find clients, make money, and get focused as fast as possible.
But Wait — You'll Also Get Access To My Cold Email Assassins E-book With This Special Bundle Offer
Inside Cold Email Assassins you'll find the EXACT same system I've used to connect with awesome clients through cold emails.
Here's what you get when you get Cold Email Assassins…
Why I recommend cold emails over almost every other client-getting method for beginners
Where and how to find high-paying clients using cold mails
How to find the decision-maker to make sure you're emailing the person who has the power to put cash in your pocket
You'll also discover:
Cold email best practices: What you should ALWAYS do along with common mistakes
The simplest way to start building your prospecting list with high-quality leads
How to research and pre-qualify your prospects so you weed out the worst leads early
I'm going to share:
How to "warm up" your prospects to increase your chances of success with the Superior Sniper System
How to write cold emails that actually get read
What to say so you don't LOSE your reader in the middle of your email
Then I'll reveal:
How to format your emails so they don't look like they were written by a blind man
How to use humor so you're emails aren't as boring as direct
How to make your cold emails POP with power words
It gets better. I'm going to walk you through:
An example of a "bad" cold email so you don't commit the same mistakes
How to write cold email subject lines that grab the attention of your recipient — even with a crowded inbox
How to write high-impact cold emails that keep your prospect reading until the end
You'll also find out:
Many examples that you can use to include social proof in your cold emails
The different kinds of Calls to Action you'll want to use (and why)
A "pre-send checklist" you can refer to BEFORE you send your cold emails to make sure you aren't missing anything important that can cost you the deal
Plus:
How to follow-up with prospects like a pro (most freelancers NEVER follow-up because they don't know how)
How many cold emails you should send every day, week, and month to ensure the BEST results with the LEAST amount of time and energy
My favorite tools for cold emails and the tools I use to run my online business
"This cold email guide leaves no stone unturned.
I've seen mountains of advice around the internet when it comes to the topic of cold emails…
But no blog post, video, or course that I'm aware of has ever gone as deep into the science of cold emailing as Dennis has.
Dennis has even given dozens of "Plug and Play" subject lines, cold templates and follow up templates that are likely to convert.
If you're a freelancer or agency looking for a reliable way to find and convert your "dream" clients into *paying* clients, this is the guide for you.
-Andrew Foronda
Freelance Copywriter
What's Unique About Cold Email Assassins?
My goal is to give you a superpower you can carry for the rest of your life:
The ability to find clients and make money — online — whenever you want.
This is the MOST comprehensive book on the subject of hyper-personalized cold emails.
You won't find a better resource at this price.
HOWEVER…
If you like the idea of sending 500 cold emails a day through automated software… PLEASE — Do NOT buy this book!
If you're interested in scraping emails and mass emailing hundreds (or thousands) of leads a week… this book is NOT for you.
My approach is the complete opposite.
In other words, the focus is on QUALITY over QUANTITY.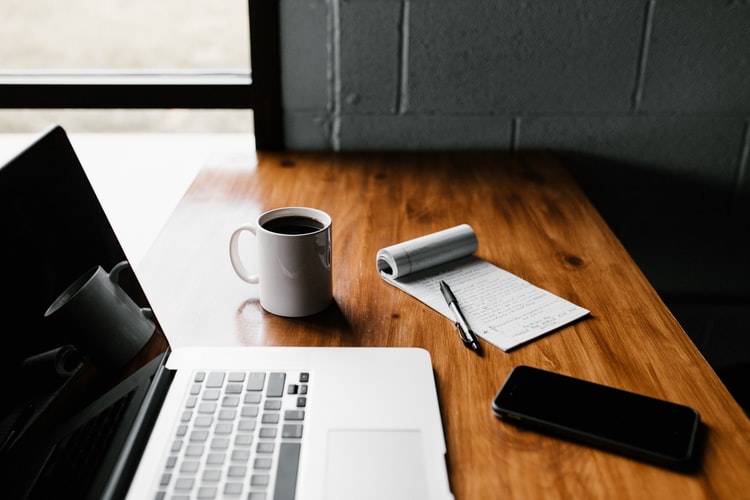 One-Time Offer ($100 Value)
For an extra $9, you'll get a special pack of templates, spreadsheets, and worksheets to help you get results even faster.
These are the tools I use to run my business.
15-Minute Discovery Call script
Action Plan template
Daily Journal template
Pre-qualification questions
Morning Visualization
Niche and Offer Worksheet
Cold Email Prospecting Spreadsheet
You'll also get a 30-minute Quick Start video that shows you how to start implementing the book's lessons AND all the templates, spreadsheets, and worksheets in your business.